Women's Compression Tights and Activewear meet Intelligent Design
Promaker's revolutionary line of mobile technology-enabled women's activewear, compression tights, and yoga clothes are breaking boundaries in the fitness clothing industry. Turn your everyday fitness routines into a digitally integrated experience. Shop from our range of high-performance products.
---
---
   Watch the video
Women's Sportswear that Releases the Warrior in You
Are you fed-up with using sweaty and uncomfortable armbands or cumbersome bum bags?
Leave your iPhone fitness band at home! Promaker's revolutionary line of women's sportswear and activewear are the answer.
For years now we've embraced mobile devices and the convenience they offer, but there hasn't been a convenient way to carry or use your mobile device during a workout.
Promaker's range allows you to skip songs that get under your skin, without even having to get  your mobile out. It's all thanks to our unique ProSense® technology.
Promaker products are designed to deliver innovative and aesthetically pleasing fitness gear with unique features to integrate mobile technology into your workout.
We're all about identifying the real fitness needs of women around the world and delivering advanced solutions that raise their performance levels.
Women's Sportswear and Activewear – By Women, For Women
It's tough being a chick sometimes. You're at yoga trying to keep fit, but you just can't find that inner peace because you're too caught up worrying about whether your tights are see-through during your yoga poses!
Our LiteDeflect technology in our women's compression tights will help you stretch your mind and body without worrying about revealing too much. Learn more  about the innovative features that keep us a cut above the rest.
We've got you covered on days when you're rushing straight from sweating up a storm to brunch with the girls. Our range of women's compression tights, sports crop tops, sports bras and running singlets all come in stylish cuts and colours. Shop our range.
---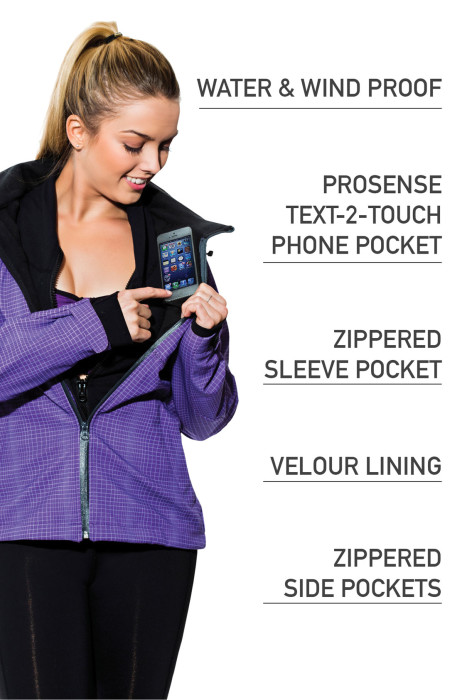 Tech Savvy, Waterproof and Sleek:
1. ProSense Text-2-Touch mobile phone pocket to restrain and enable full use of the touch screen without removing the device from the pocket
2. Durable water & wind proof outer fabric
3. Cosy warm velour inner core
4. Zippered sleeve credit card/cash storage pocket
5. Zippered side storage pockets
6. Removable adjustable hood
7. Elastically adjustable hem
or search for all products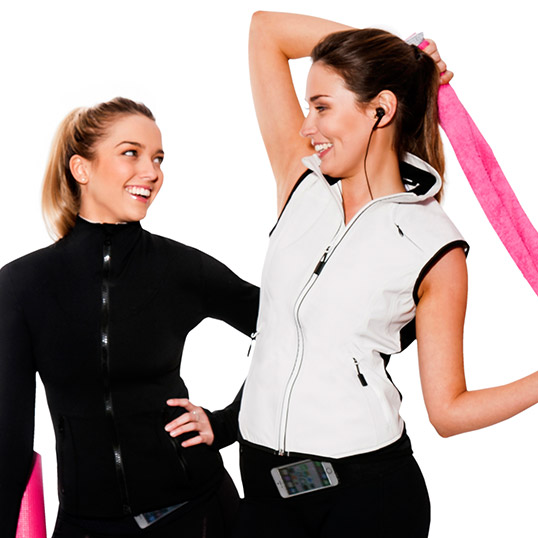 First Class – Coming Soon
Style, fashion and functionality collide in this all season's versatile collection designed to inspire fitness from Manly to Milan.
Free Delivery over $100  
International Shipping